In These Words 11
2014.03.05 Wednesday
I can't seem to muster up anything coherent to say for this entry.
I think reading through this chapter fizzled and melted my brain.
All I can do is scream internally at how
amazing
it is.
This entry is very
NSFW
wooow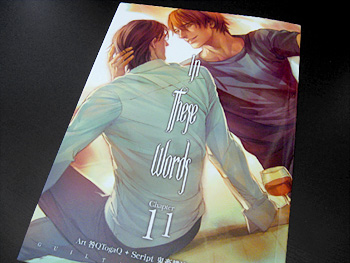 AHHHHHHHHHHHH!!!!!
(๑>ᴗ<๑)
a;sdk;lasdl;a'sdfg;;
;da'sdasddfgf lol
I am trying to put my thoughts together, but it just isn't working.
I tried so hard not to take so many dirty photos lol. This chapter
is 50% smut, with dicks on every page pretty much.
And it was kinda hard taking photos of certain panels without
Shinohara's dick getting in the way.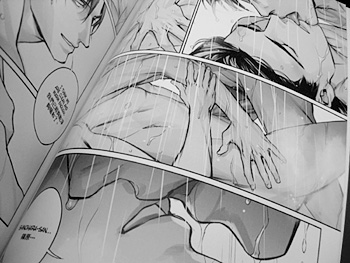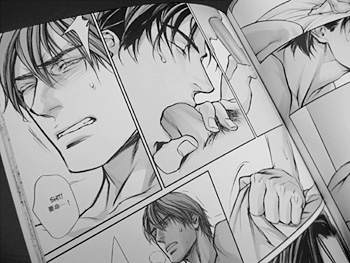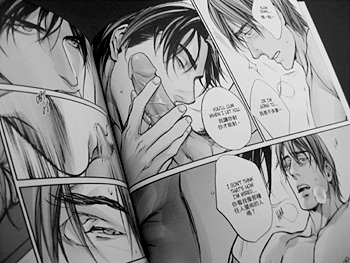 Oh dear god///////////////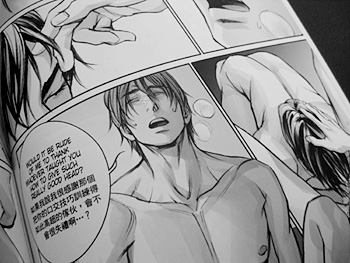 I would like to thank them, too, Shinohara...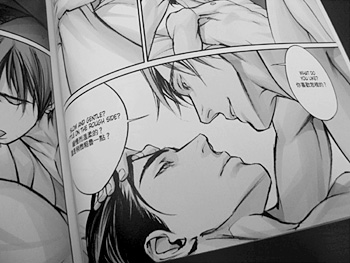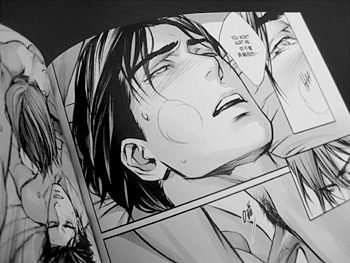 Katsuya's expression here al;jds;lasd///////////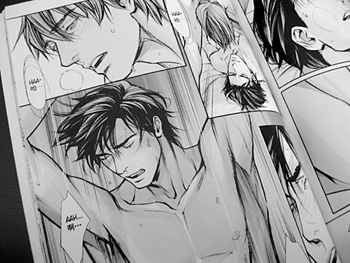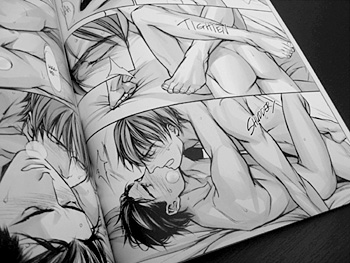 The smut in this chapter is unbelievable omgggg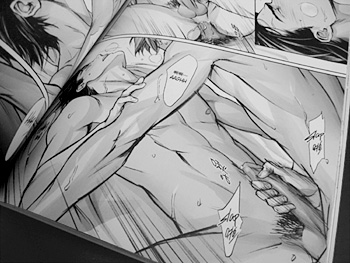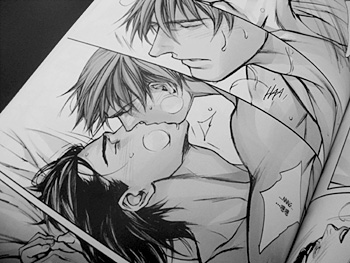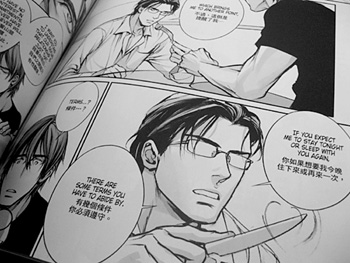 Katsuya and Shinohara having a verrrrry interesting convo.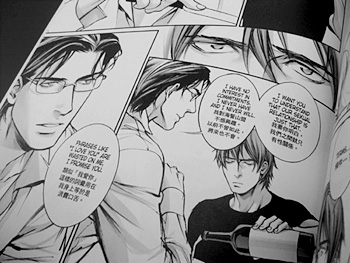 So, Katsuya is the no-strings-attached type of guy.
Now I understand why him and David didn't stay together...
For some reason I had the feeling Katsuya wasn't the type of
guy to commit to a relationship, but this chapter made it ever
more clear to me.
His persona gave off that kinda vibe (to me anyway), if that
makes any sense.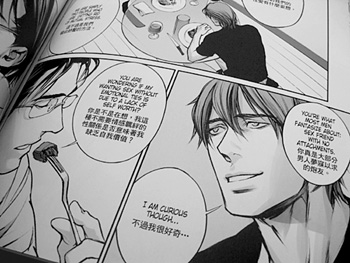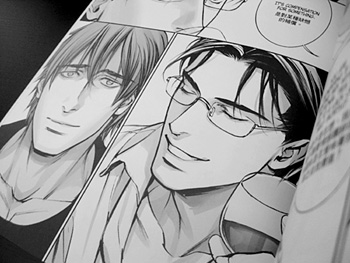 I AM DAZZLED BY KATSUYA'S WONDERFUL SMILE!!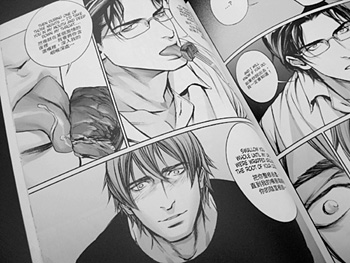 Shinohara getting a boner from watching Katsuya seductively
eat his steak lol
This Katsuya-eating-steak has become a thing now, eh.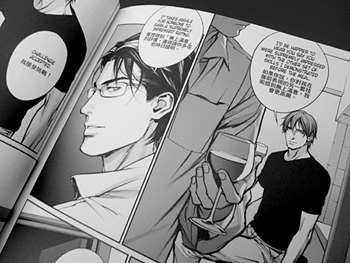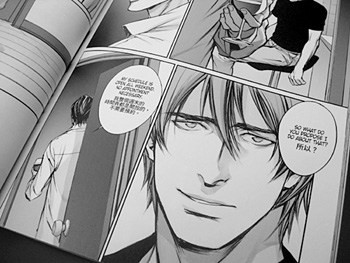 These two silly boys//////
Aghhh, what a gooood chapter. I can't wait for chapter 12 now.
-----
Previous Guilt Pleasure works
In These Words 1 & 2
In These Words 3
In These Words 4
In These Words 5
In These Words 6
In These Words 7
In These Words 8
In These Words 9
ITW Side Story: Wrapped Around Your Finger
In These Words 10
In These Words 11
In These Words 12
In These Words 13
ITW Side Story: Little By Little
In These Words 14
ITW Prequel: New York Minute
ITW Prequel: First, Do No Harm
ITW Prequel: One Of These Nights
ITW Prequel: Bad Company
Father Figure
Cruel To Be Kind